The New Space Vision Podcast
NewSpaceVision
With NewSpaceVision we want to grow the European (New)Space start up scene and build awareness for the interesting applications of space related hard and software. NewSpaceVision acts as the starting point for aspiring entrepreneurs and skilful engineers from all kinds of fields to find contact points to existing companies or find colleagues, inspirations and resources to start their own venture.
#16: We Made Aliens… in Space? (ft. Mark Kugel, Co-Founder and Co-CEO of yuri)
In this episode, Mark Kugel, Co-founder and Co-CEO of microgravity research company Yuri (yes, it's as fascinating as it sounds), explains how his startup enables researchers to conduct experiments in low gravity – while in orbit around the Earth – and why this has such special benefits. Yuri enables research but also wants to conduct it itself – perhaps even growing organs in space unaffected by the constraints of gravity on Earth.
You'll also hear about the challenges Yuri faced, why small companies hold the power to disrupt the market, and what's in store for the future of space innovation.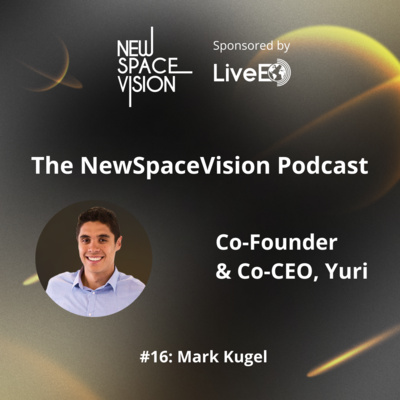 Stay up to date about the latest developments in European NewSpace. Register for our newsletter!